News
Fmr. Chief Deputy announces candidacy for Burke Co. Sheriff
Wednesday, September 6th 2023, 4:37 PM EDT
WFXG
Burke County Sheriff's Office Chief Deputy Lewis Blanchard retired from the department in 2020, but has announced he intends to run for sheriff in 2024.
Blanchard says he intends to emphasize "consistency, sincerity, and integrity," adding, "holding [oneself] accountable is the first step to holding others accountable to the law." He promises an open-door policy in order to "keep Burke County citizens well-informed, foster critical dialogue, and build stronger relationships within the community."
Williams took to social media last weekend stating "I need my job!!!" In a post from his official Facebook account, Williams wrote, "I am going to continue working to keep Burke County safe and providing growth opportunities for our employees, children, and community. You can trust us. You can trust our product."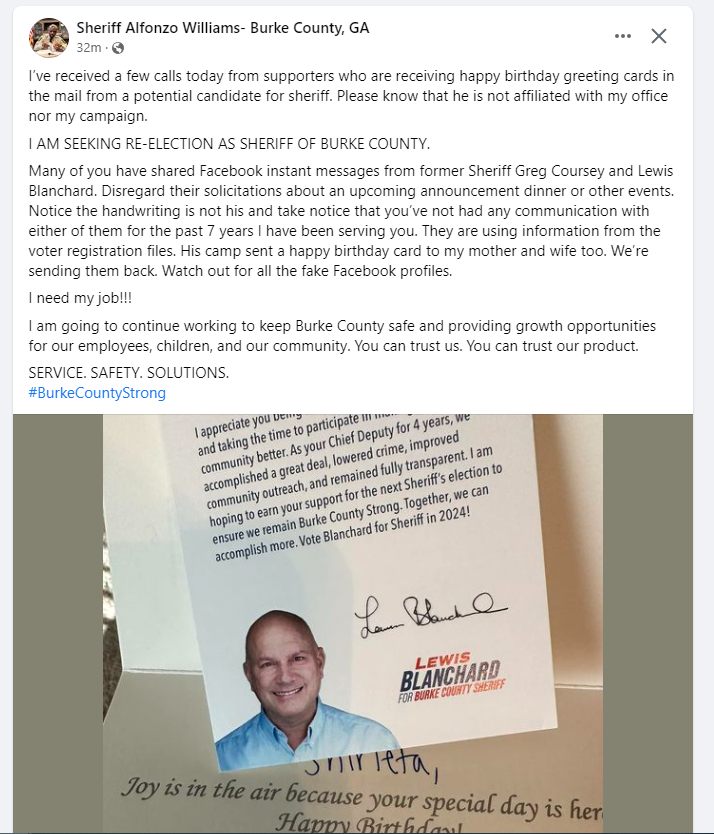 COPYRIGHT 2023 WFXG. ALL RIGHTS RESERVED.