News
Chick-fil-A taking a Summer break
Tuesday, May 16th 2023, 6:03 PM EDT
Chic-fil-A Facebook
NORTH AUGUSTA, Sc (WFXG) -A bittersweet announcement from Chick-fil-A.
According to its Facebook page, the North Augusta restaurant chain is closing its doors for a while. Its last day of business will be Saturday, May 27.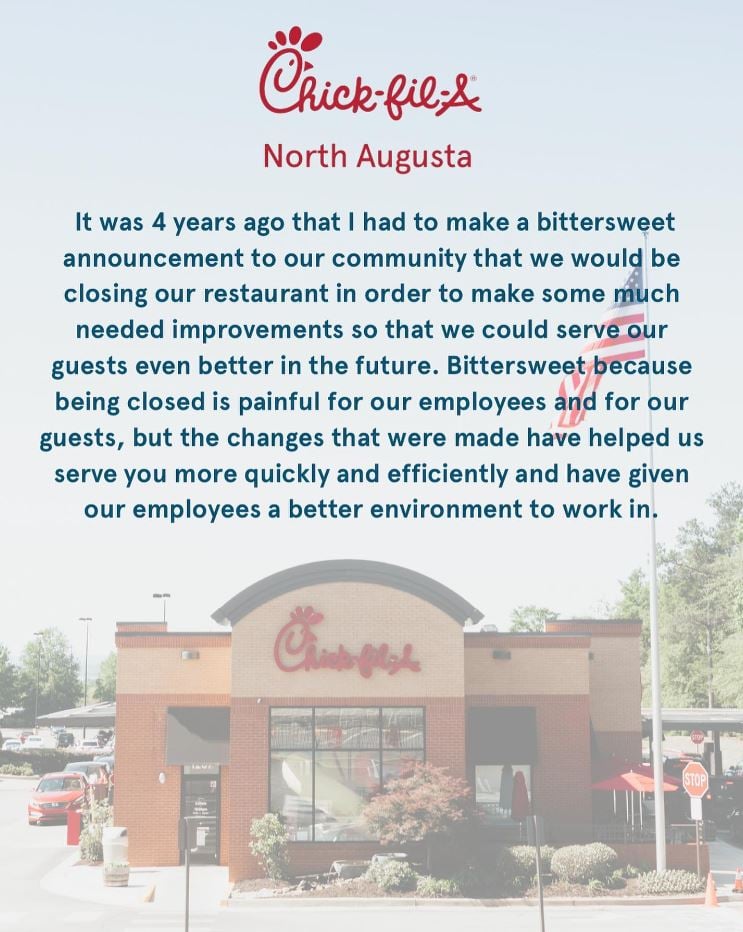 Chick-fil-A says it's closing its doors to improve its kitchen, drive-thru, dining room, and parking lot.
It's expected to reopen in August. Owner and Operator Jon Dawkins says he can't wait to invite the community back for the franchise's new version. 
He also thanks customers for their patience and grace as the renovations take place.
Copyright 2023 WFXG. All rights reserved.