News
Most crime down in Augusta in the first 3 months of 2023
Tuesday, March 21st 2023, 7:22 AM EDT
So how are crime rates this year compared to last? According to data obtained from the Richmond County Sheriff's Office shootings, aggravated assault and other violent crimes were all down in the first three months of 2023 versus 2022.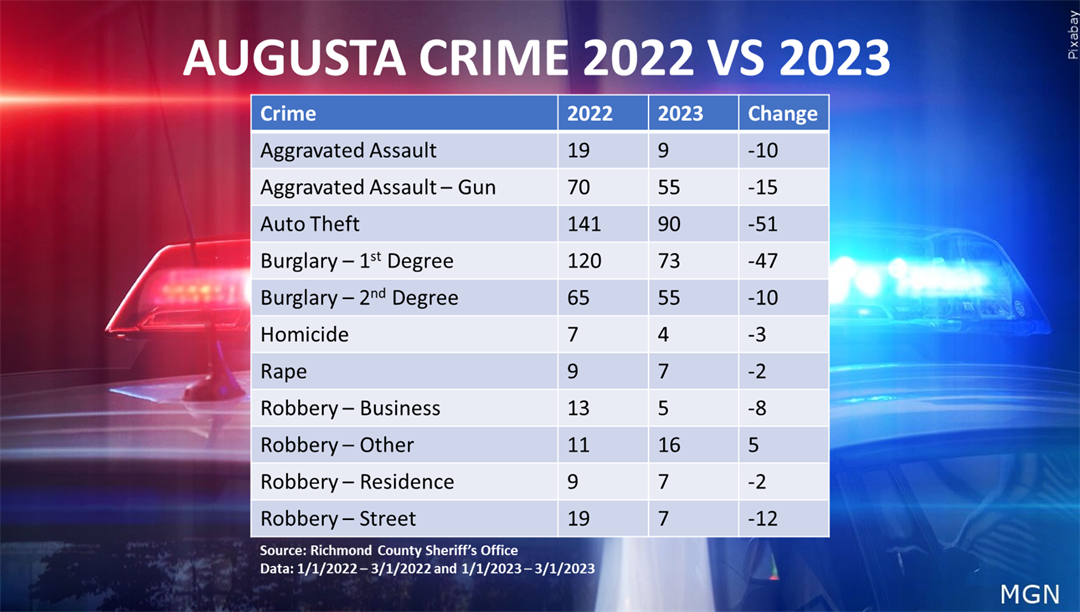 FOX54 reached out to Sheriff Richard Roundtree to discuss the decrease in crime. His office says they passed along the request to him, but they have not yet agreed to go on camera to discuss it. 
Copyright 2023 WFXG. All rights reserved.