News
What was flying over Columbia County Thursday night?
COLUMBIA COUNTY, Ga. (WFXG) - If you live in Columbia County or neighboring counties, you may have looked into the night sky Thursday and spotted some low flying aircraft. FOX54 reached out to FlightRadar24, a website and app that allows you to follow aircraft in real-time, as well as check on flights from hours earlier.
According to the company, there were flights that were relatively low in the sky and would have certainly generated attention. Ian Petchenik, with FlightRadar24, wrote via email, a US Army Beech Huron and a USMC C130 were in the area, at under five thousand feet in the air, which would be low enough to be noticed by residents.
They've made playback of the flight pattern available here.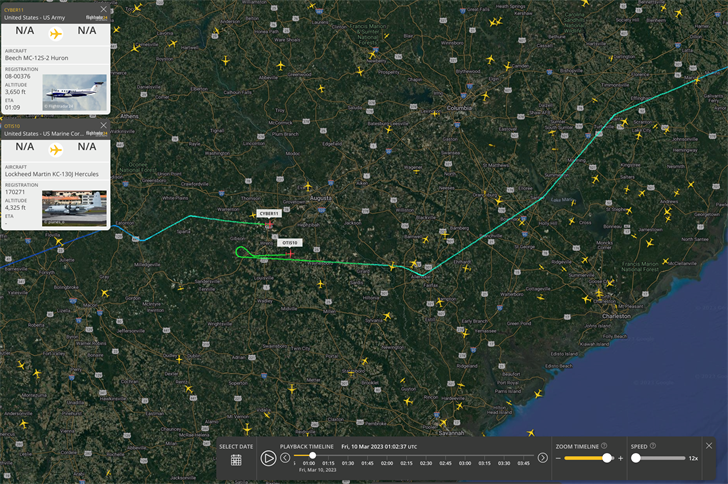 Copyright 2023 WFXG. All rights reserved.