News
Fire truck rolls over in accident for the second time this week
January 21st, 11:51 PM EST
AUGUSTA, Ga. (WFXG) - One firefighter has been treated and released from the hospital following an accidental rollover of a fire truck on Neely Road, which is off Old Waynesboro Road in South Richmond County.  It's the second time this week that a fire truck has landed on its side.  On Monday, firefighters were injured after an accident.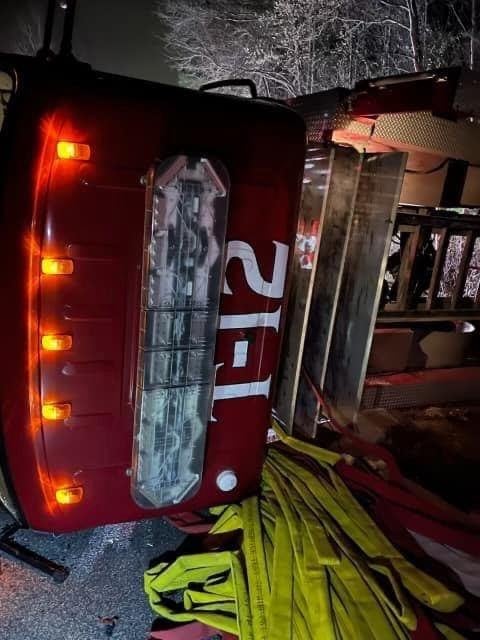 According to Augusta Fire Department, the overturned vehicle, tender 12, was responding with engine 12 to a call. Just before 9:30PM, tender 12 went off the left side of the road and overturned. The driver was transported by another AFD vehicle for treatment. Haz-Mat responded to contain a diesel spill occurring as a result of the accident. The spill was contained. 
Copyright 2023 WFXG. All rights reserved.