News
Columbia County school knew about coach's previous arrest
January 17th, 5:28 PM EST
COLUMBIA COUNTY, Ga. (WFXG) - A Greenbrier High School coach is facing charges after an altercation with a student last week. It happened during halftime of the girls basketball game Friday, Jan. 13.
The Columbia County School District says girls basketball coach Zakeya Goldsberry has been charged with violence and simple battery by the school district police. Rumors have been circulating that this was not Goldsberry's first arrest. The school district has now acknowledged this, saying that they knew about the arrest at the time she was hired.
In a page from Goldsberry's background check, she acknowledged that she has been previously arrested, but said the charges were dropped.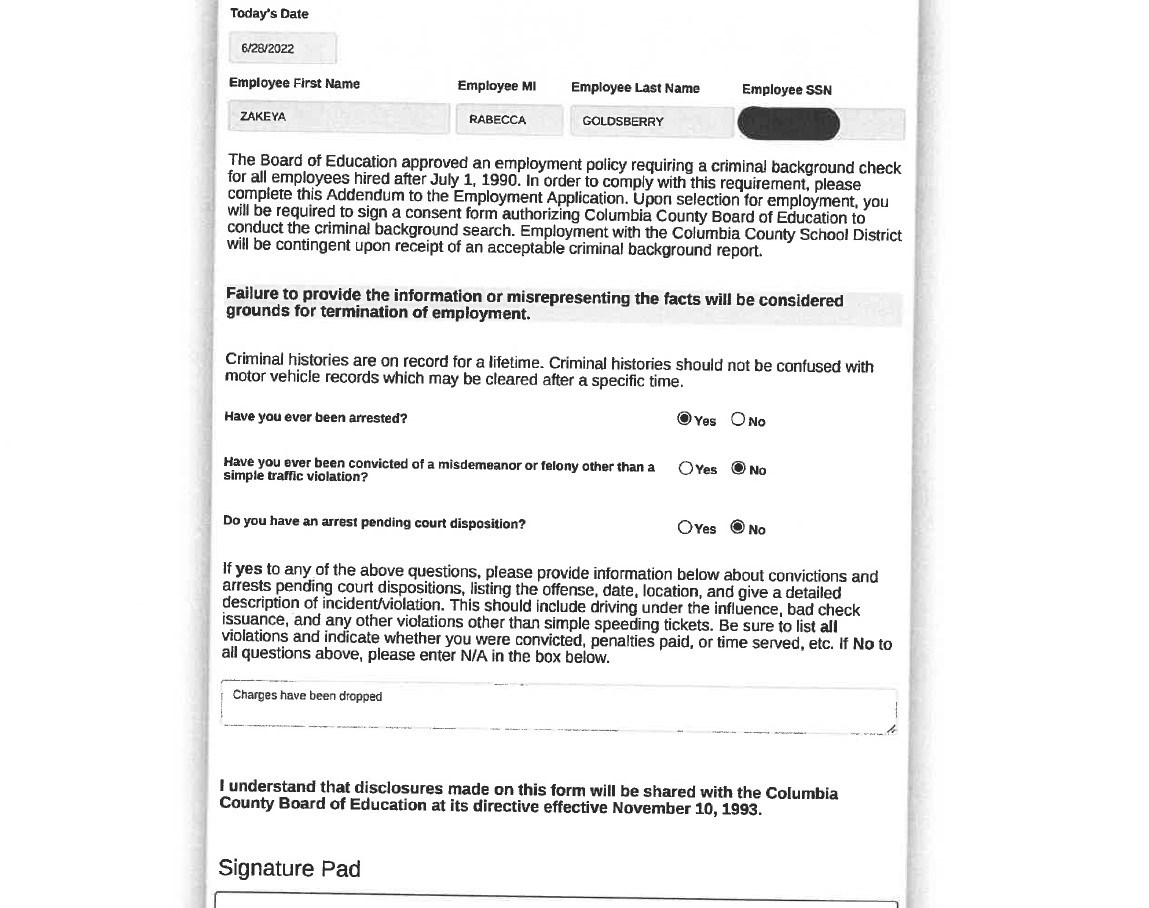 Prior to employment with the Columbia County School District, Ms. Goldsberry had previously been involved in a separate, non-school related incident in 2020 in Gwinnett County, resulting in charges of criminal trespass and battery, following a domestic incident between her and her husband. The charges were ultimately dropped. Her entire employment record and all listed reports were taken into consideration upon her recent hiring in 2022, with a strong recommendation for employment, from the school's previous principal.

- statement from Columbia County School District
The school district says it takes great precautions when hiring employees, running background checks with federal, state and local law enforcement databases, including the Georgia Bureau of Investigation and the Federal Bureau of Investigation.
Copyright 2023 WFXG. All rights reserved.