News
UPDATE: Third suspect arrested for shooting Laney High school football game
September 16th, 9:46 PM EDT
Richmond County Sheriff's Office
AUGUSTA, Ga. (WFXG) - UPDATE: According to the Richmond County Sheriff's Office, a third suspect connected to the recent shooting at Laney Walker High School is now in custody.
The sheriff's office announced Kinte Green's arrest Tuesday.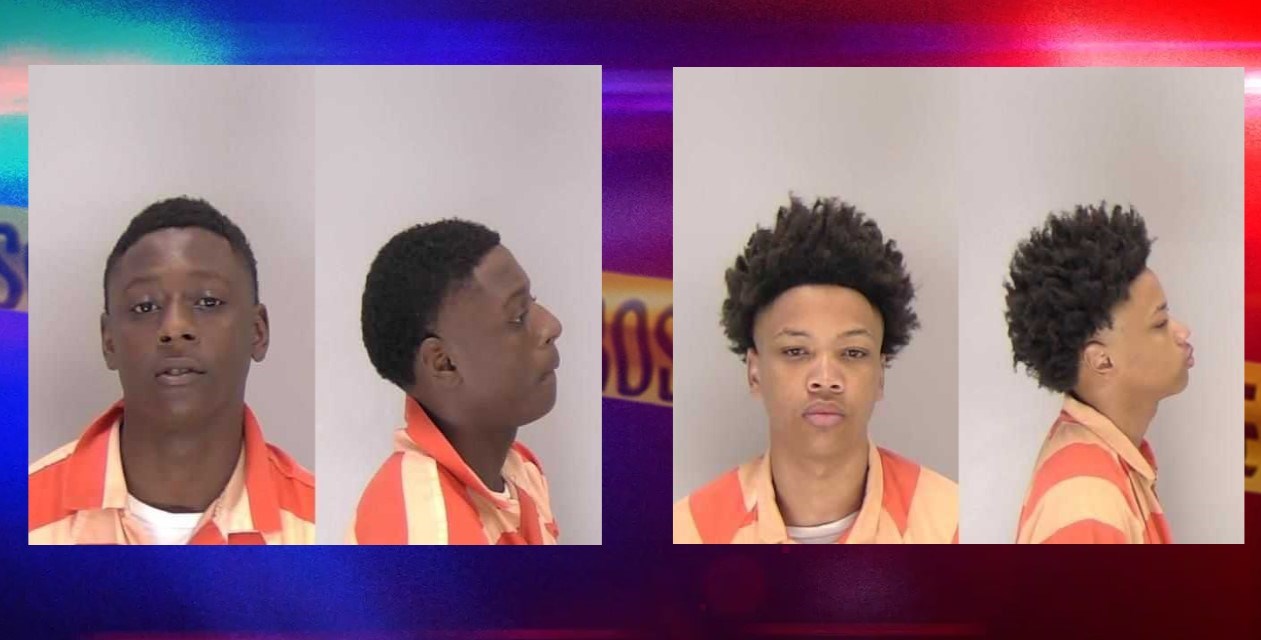 UPDATE: The Richmond County Sheriff's Office says 17-year-old Roosevelt Demmons and 17-year-old Santana Mance were arrested in the reported shooting incident outside of Laney High School stadium Friday evening. Both face a total of five charges including aggravated assault, possession of firearm or knife during crime, criminal damage to property in the first degree, misdemeanor possession of pistol or revolver under 18 and weapons in school building/grounds/functions.
ORIGINAL STORY: Two suspects are in custody and three firearms were recovered after a reported shooting incident at a high school football game Friday evening.
According to Richmond County Sheriff's Office PIO Sgt. Kimberly Lee, Richmond County Board of Education Public Safety Officers responded to a fight on the visitors side of the Laney High School stadium at the football game against Thomson High School Friday evening around 9:06pm.  Shortly thereafter, shots were reportedly fired outside of the stadium near the gymnasium, causing the game to end early. It was found that two vehicles were struck by what appeared to be gunfire. The Richmond County Sheriff's Office says multiples guns and shell casings were found in the area. Officials tell FOX54 that there were no injuries.
The Richmond County School System released a statement following the incident, stating "Due to gunshots being fired in the area near the Lucy C. Laney Football Stadium, play was suspended during the Lucy C. Laney vs. Thomson game this evening.  Richmond County School System School Safety and Security Officers were alerted to questionable activity happening after a group of patrons exited the stadium.  School Safety and Security Officers were en route to respond when they heard shots fired.  Richmond County Sheriff's Office and additional School Safety and Security officers responded to support safe evacuation of the stadium and parking lots.  The incident is not believed to involve Richmond County School System students and is under investigation. No additional information is available at this time. "
The investigation is ongoing and has now been turned over to the Richmond County Sheriff's Office. FOX54 will continue to provide updates as they are released.
Copyright 2022 WFXG. All rights reserved.