News
Local hospital sees spike in heat-related heart attacks
AUGUSTA, Ga. (WFXG) - Doctors at Piedmont Augusta are sounding the alarm after they say they are seeing a sudden spike in cases of heart attacks brought on by excessive heat. 
Interventional cardiologist Dr. Michael Johnson says they have seen a dramatic increase in heart attacks since temperatures have skyrocketed in the past week. 
"We've seen almost a tripling of our usual heart attack volume in the past seven to ten days," he says. "People will often will blame heat exhaustion as their symptoms. Sometimes heat exhaustion is actually a heart attack masquerading as exposure to heat."
No matter your age or medical history, Dr. Johnson says everyone needs to be aware of heart attacks this summer.
"People with known cardiovascular disease, either heart failure, or prior heart blockages, or heart valve diseases. That's probably the highest risk category," he says. 
In the second category are people who have cardiovascular risk factors, such as high blood pressure, diabetes, or smokers.
"If you're in the high-risk category you just need to tailor your activities and curtail them in the extreme heat. The intermediate-risk group needs to be cognizant of the risk and take precautions," Dr. Johnson says. 
What are the signs of a heart attack? When should you call 911? 
"Someone clutching their chest, with severe pain radiating to the back, the neck, or the arm," Dr. Johnson says. "Shortness of breath, that is acute and severe, but some of the more subtle signs people just feel exhausted, totally wiped out, nauseous, or they think they have bad indigestion."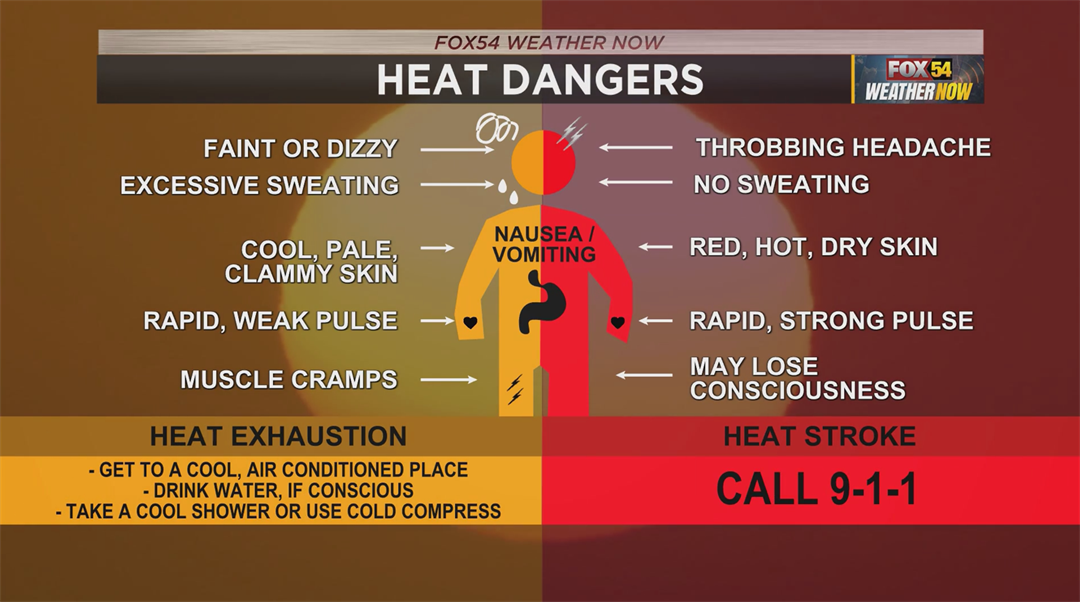 Copyright 2022 WFXG. All rights reserved.