News
Hot Friday With Severe Storms Possible
AUGUSTA, Ga. (WFXG) - Very hot temperatures continue across the CSRA Friday. Highs will warm into the upper 90s, and possibly 100 degrees before strong to severe thunderstorms develop across the southeast.
Temperatures will approach 100 degrees in the afternoon. 
Heat index values up to 110 degrees are possible.
Stay hydrated and limit outdoor strenuous work during the early to mid afternoon.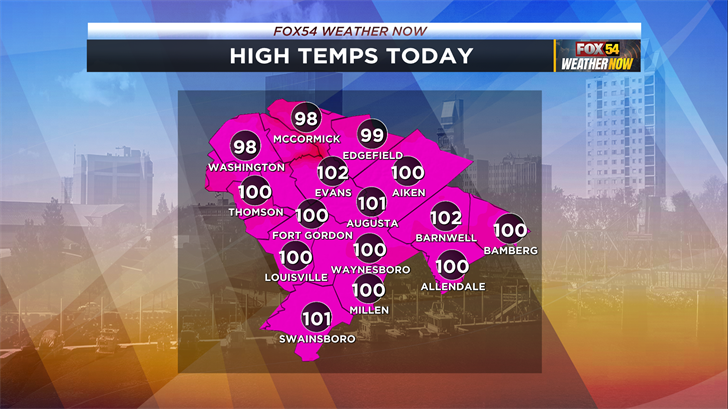 Strong to severe thunderstorms will be possible across any part of the CSRA today.
Any storms will be capable of damaging wind gusts, prolific lightning, hail and very heavy rain. 
Rain chances begin early to mid afternoon, lasting through the evening. 
Storms will provide quick relief from the heat.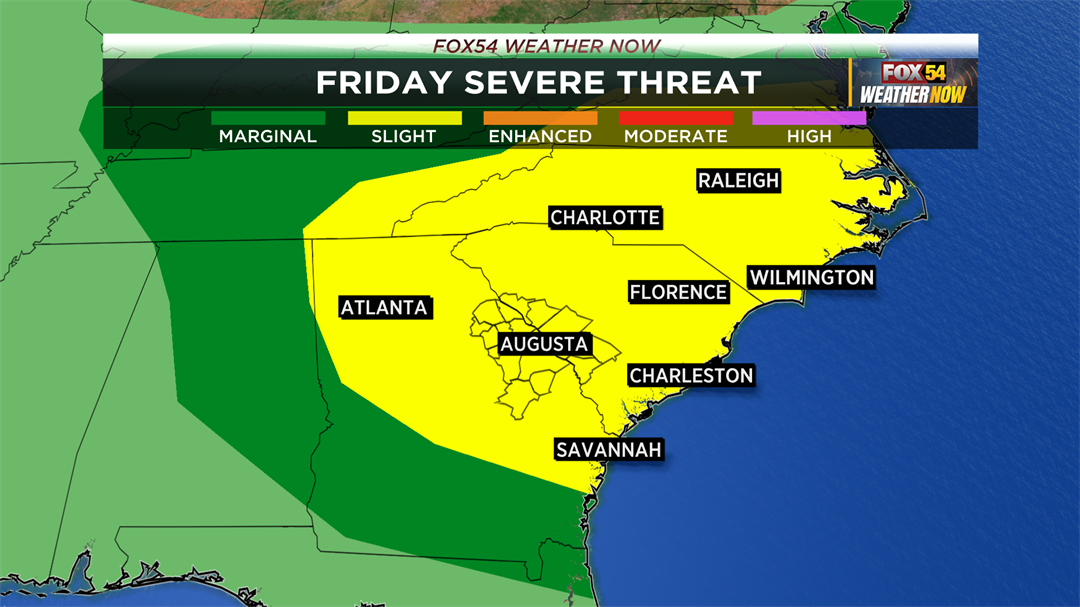 Stay weather-aware throughout your Friday. A much nicer weekend is on the way!
Download our FREE Weather Now app so you can keep track of the radar and receive any watches or warnings the moment they are issued. 
Copyright 2022 WFXG. All rights reserved.