News
T's Seafood Restaurant, iconic South Augusta eatery, will not re-open following 2020 fire
Wednesday, October 20th 2021, 4:44 PM EDT
AUGUSTA, Ga. - AUGUSTA, Ga. (WFXG) - If you're from Augusta, chances are you've eaten at T's Seafood Restaurant. It's been a staple of South Augusta dining since 1952. A Labor Day weekend fire in 2020 gutted much of the restaurant and the hope was to get it re-opened.
FOX54's Hannah Cotter was at T's along Mike Padgett Hwy. Wednesday when owner Garrett Fulcher arrived to remove "will reopen" from the sign. While he was not ready to talk about the emotional decision, he did say his daughter will be opening up a new T's in North Augusta soon.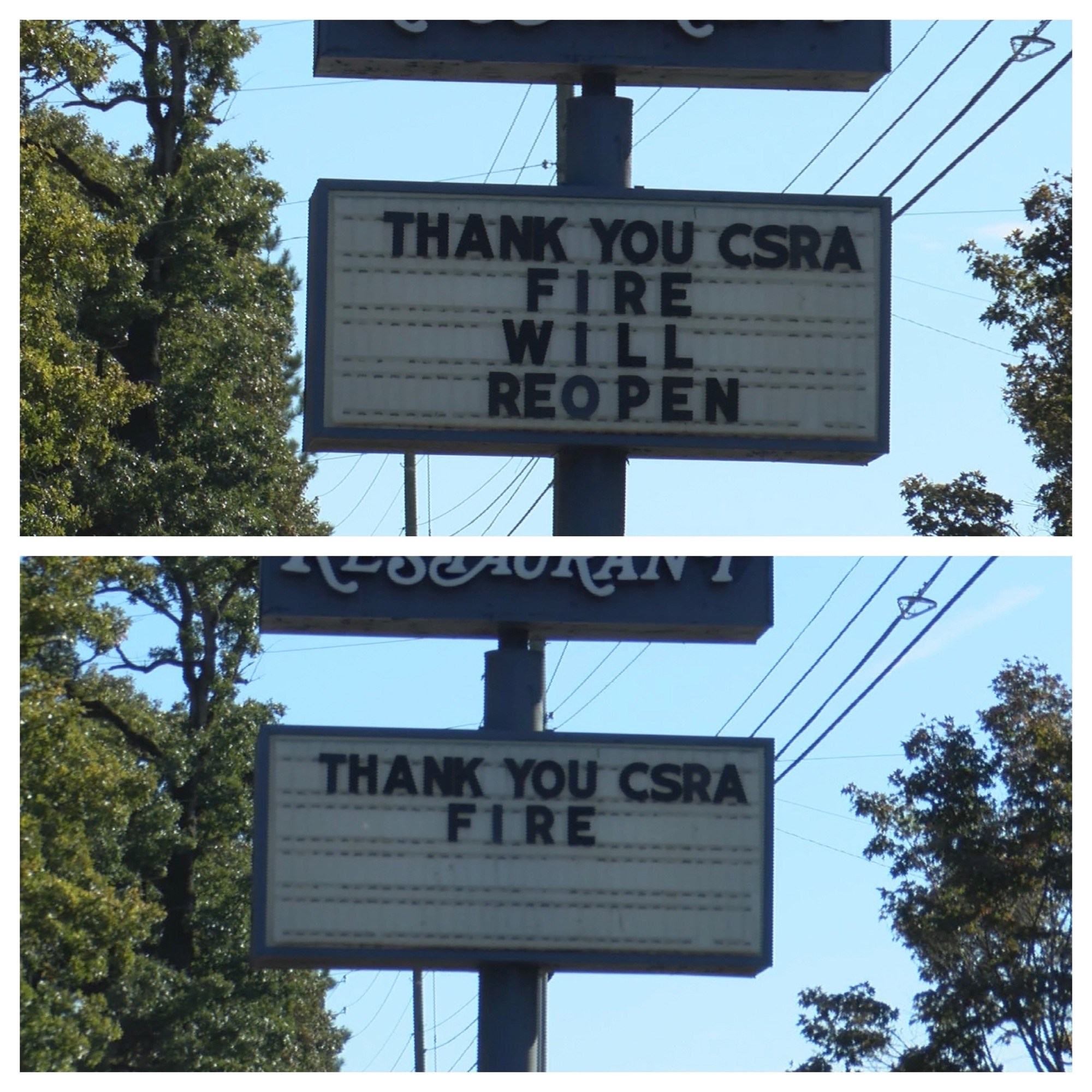 Copyright 2021 WFXG. All rights reserved.