News
Leader of the 6th Episcopal District of the African Methodist Episcopal directs Georgia churches to remain closed
ATLANTA (WFXG) - Many church leaders are speaking out against Governor Brian Kemp's decision to reopen church in person services amid the COVID-19 pandemic. 
Bishop Reginald T. Jackson, Presiding Prelate of the Sixth Episcopal District of the African Methodist Episcopal (AME) Church released a press release addressing the Governor's decision.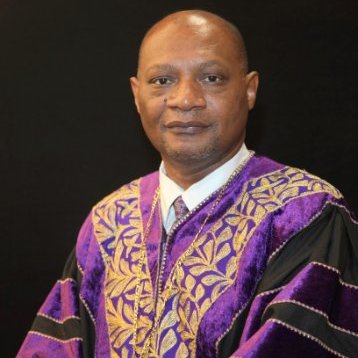 According to Jackson he has issued a directive to more than 520 AME churches in the 6th district to not gather for services this coming Sunday, Apr. 26.
Read a snippet of the release below: 
Churches and other religious bodies have not been able to gather for at least five weeks, and would love to be able to gather. We have not seen each other for weeks, and our churches have not only missed the joy of worship and fellowship, but have also suffered financially, which has impacted the ministries many of our churches provide. But the coronavirus is still raging, and it has already caused sickness and death among our congregations. There is no need to increase the possibility of more sickness and death by gathering prematurely. We absolutely must increase testing, and flatten the curve before we begin to gather again.

I call upon other faith leaders to join with me in restraining and advising their congregations not to gather this Sunday. It is important for us to be together on this matter. It sends a mixed message to our congregations when some churches are gathering and others not. It is also important to note that mayors and other leaders around the State of Georgia have expressed opposition and alarm to the governor's steps to reopen the State of Georgia.
In closing, Jackson states he urges Governor Kemp to reconsider his decision to delay his efforts to reopen the economy of Georgia.
Copyright 2020 WFXG. All rights reserved.