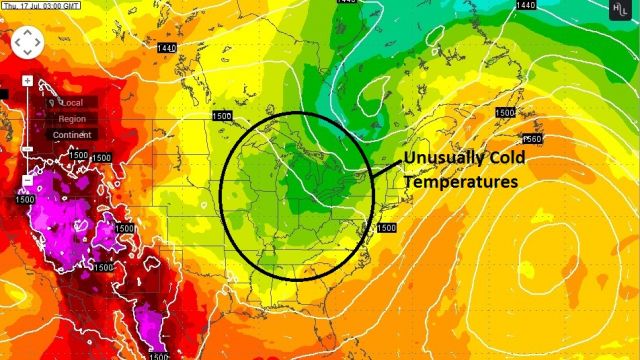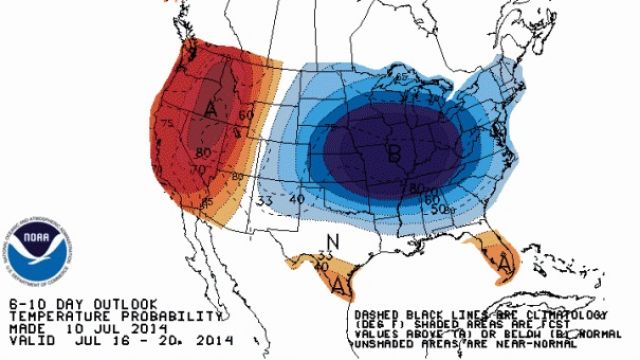 GREENVILLE, SC (FOX Carolina) -
Mid-July is statistically the hottest time of the year, seeing normal highs in the lower 90s across the Upstate and in the mid-80s for western North Carolina. Temperatures on Wednesday topped out about five degrees shy of this normal high throughout the afternoon due to the summer appearance of the "Polar Vortex."
This dip in temperature is due to a cold front that crossed the Carolinas late Tuesday and will aid in keeping temperatures below normal into the weekend ahead. Though we are seeing just a slight and possibly refreshing decrease in afternoon highs, much of the mid-west and central United States are seeing near record low temperatures as the infamous "Polar Vortex" makes an appearance during the hottest time of the year.
Areas such as Saginaw, Michigan and Flint, Michigan set new records as the COOLEST high temperatures to be recorded on Wednesday afternoon. These record breaking temperatures are making conditions feel more like fall than the middle of July.
Once again, for a month that is often anticipated to be the hottest month of the year, much of the United State is seeing very unusually cool temperatures for this week. Look to see temperatures remain below normal well until next week.