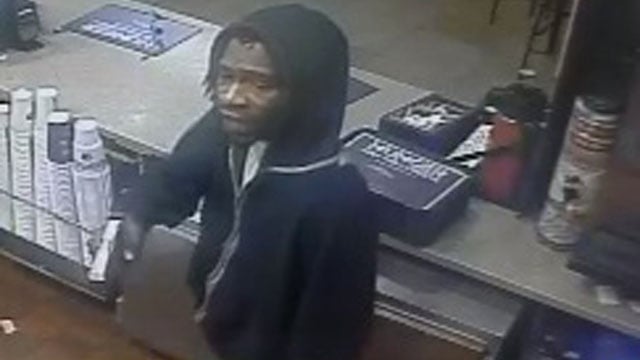 (Source: Silent Witness)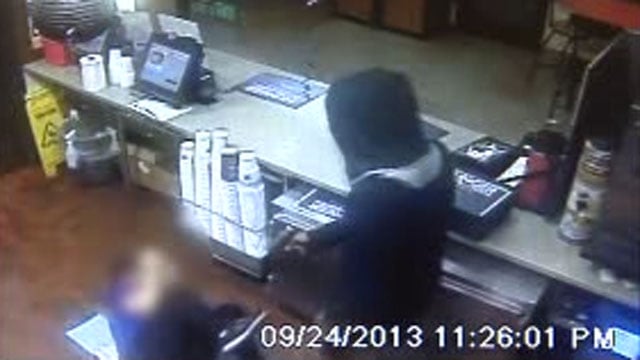 (Source: Silent Witness)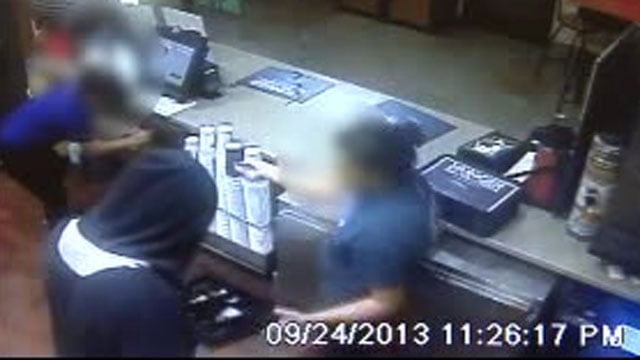 (Source: Silent Witness)
PHOENIX (CBS5) -
Silent Witness is asking the public to help them locate an armed robber whose actions were caught on a fast food store surveillance camera.
The armed robbery happened on Sept. 24 at a Jack In The Box restaurant at 59th Avenue and Thomas Road.
Surveillance video shows the robber, with gun in hand, jump over the counter.
At one point, the video shows one of the workers on the ground in a state of extreme fear as the robber points a silver handgun at her. The woman then gets up and rushes to the cash register.
It's at this point that the camera catches a full face shot of the suspect.
The suspect is described as a black male between 20 and 25 years old. He is 6'1" tall and weighs 150 to 160 pounds.
He had dreadlocks and was wearing a black-hooded sweatshirt and camouflaged shorts and was armed with a silver handgun.
People with information about the fugitives are asked to call Silent Witness at 480-WITNESS OR 480-TESTIGO.
Copyright 2013 CBS 5 (KPHO Broadcasting Corporation). All rights reserved