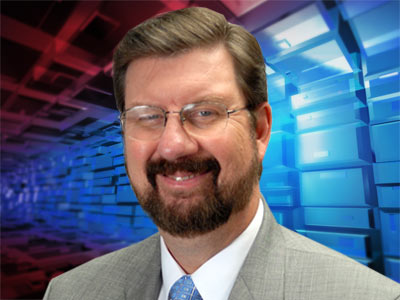 "Yes, WETHERBEE is my real last name," says "Big" John Wetherbee. "And I have always been a 'weather geek', chasing storms while trying to serve others with life-saving information on TV and the radio."

Sealed and certified as a broadcast meteorologist, John also happens to be a 30-year radio veteran as programmer, performer, seller and manager. "They never let me into the shop, which was probably a good thing when you start so young."

His radio resume includes RKO Radio, Shamrock, AMFM, Chancellor Media, Taft Broadcasting and Clear Channel Radio.

His television resume started at WRCB in Chattanooga, then weekender and Chief at the Atlanta CBS TV station for Tribune and Meredith, now with Raycom Media.

He is a four-time forecaster-of-the-year, serving on the National Weather Association's certification board, Emmy-award winning including 2010 for BEST NEWSCAST, and former AMS local chapter president. He carries the AMS Certified Broadcast Meteorologist seal.

Plus he serves up to 60 radio weather clients around the country with his RADIO WEATHER SERVICE. "I get to be a part of so many great morning shows."

John and his wife are proud parents of three daughters and two son-in-laws, and a grandson. There's a dog, two cats and three fish. Send John an email at BigJohn@wfxg.com.