Today's Forecast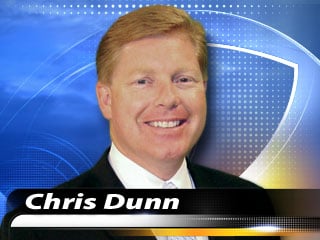 As expected, that wind has kicked up on this Tuesday afternoon. Valley gusts will range between 20-30 mph...while the top gusts in northern Arizona have approached 50 mph!
Wind Gusts Tuesday Afternoon:
Flagstaff: 49 mph
Winslow: 45 mph
Show Low 40 mph
Window Rock: 40 mph
The wind, the dry conditions and the very warm weather are all contributing to our high fire danger...and a *Red Flag Warning* is in effect through Tuesday evening for much of the state, including the Phoenix Metro area.
As this "cold front" moves through the state, there may be a brief shower or two across Northern Arizona, but I think it'll stay dry for the Valley.
Wednesday's "cooling" will keep Valley temperatures in the 80s.
Our next system moves through Friday night with another round of gusty wind and even more cooling, keeping Saturday's high right around 80°.
I don't expect that trend to continue. In fact, I see signs of our first 100° of the season by Tuesday or Wednesday of next week. Right about on schedule, as the average date of our first 100° reading in Phoenix is May 2.
Chief Meteorologist Chris Dunn
Join me on FACEBOOK
Follow my TWITTER Weather Feed